"Yanagi" Original Hanafuda Painting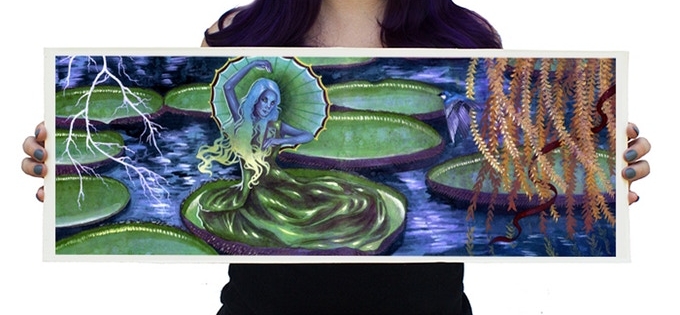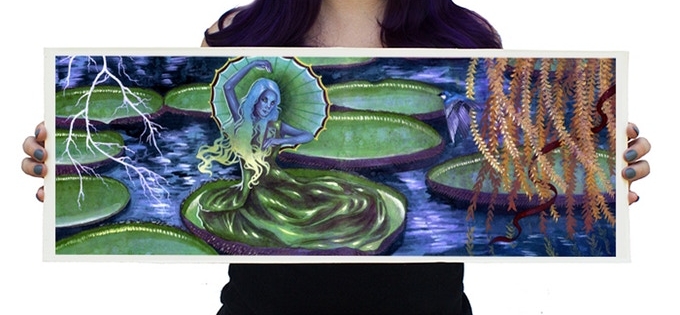 "Yanagi" Original Hanafuda Painting
This is one of 12 paintings created for Kelly's "Interlude" Hanafuda deck project, funded through Kickstarter!
"Yanagi" - 柳, translating to "willow" was painted with watercolor, fluid acrylic glazing, and acryla gouache. It represents the month of November, and it incorporates a ribbon, willow, lightning, a swallow, a female representation of Ono Michikaze as a frog with an umbrella. It measures 8" x 22.5".
Original paintings from the "Interlude" series ship flat if within the US or rolled into a large tube if going to an international destination.
Please allow up to 3 weeks for order processing before shipping.