Liminal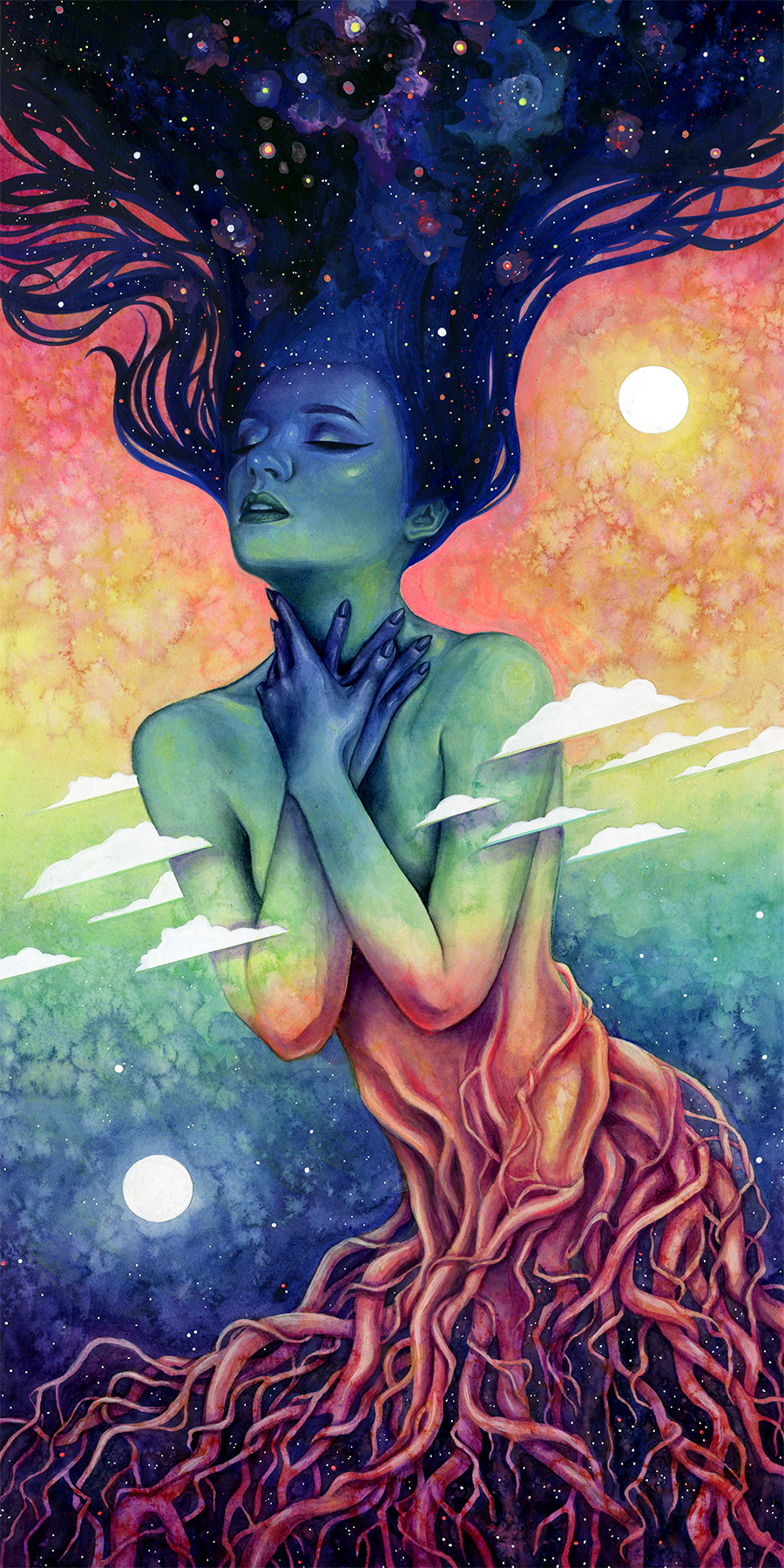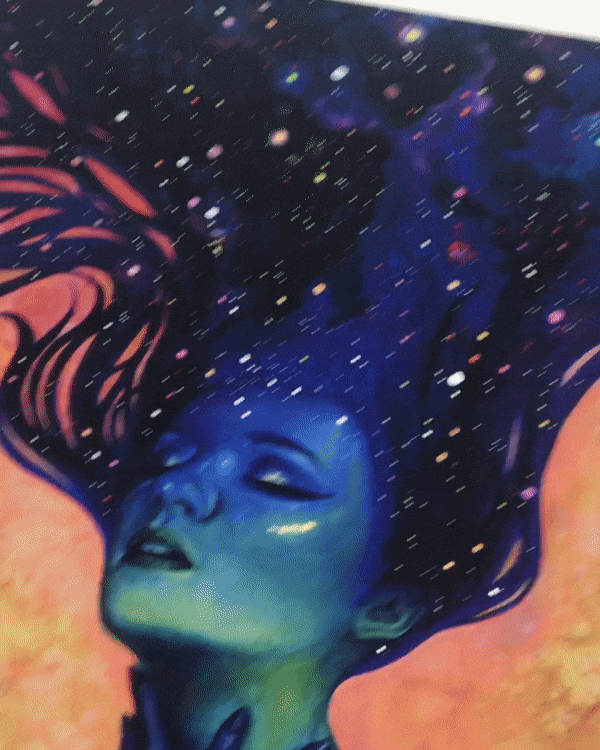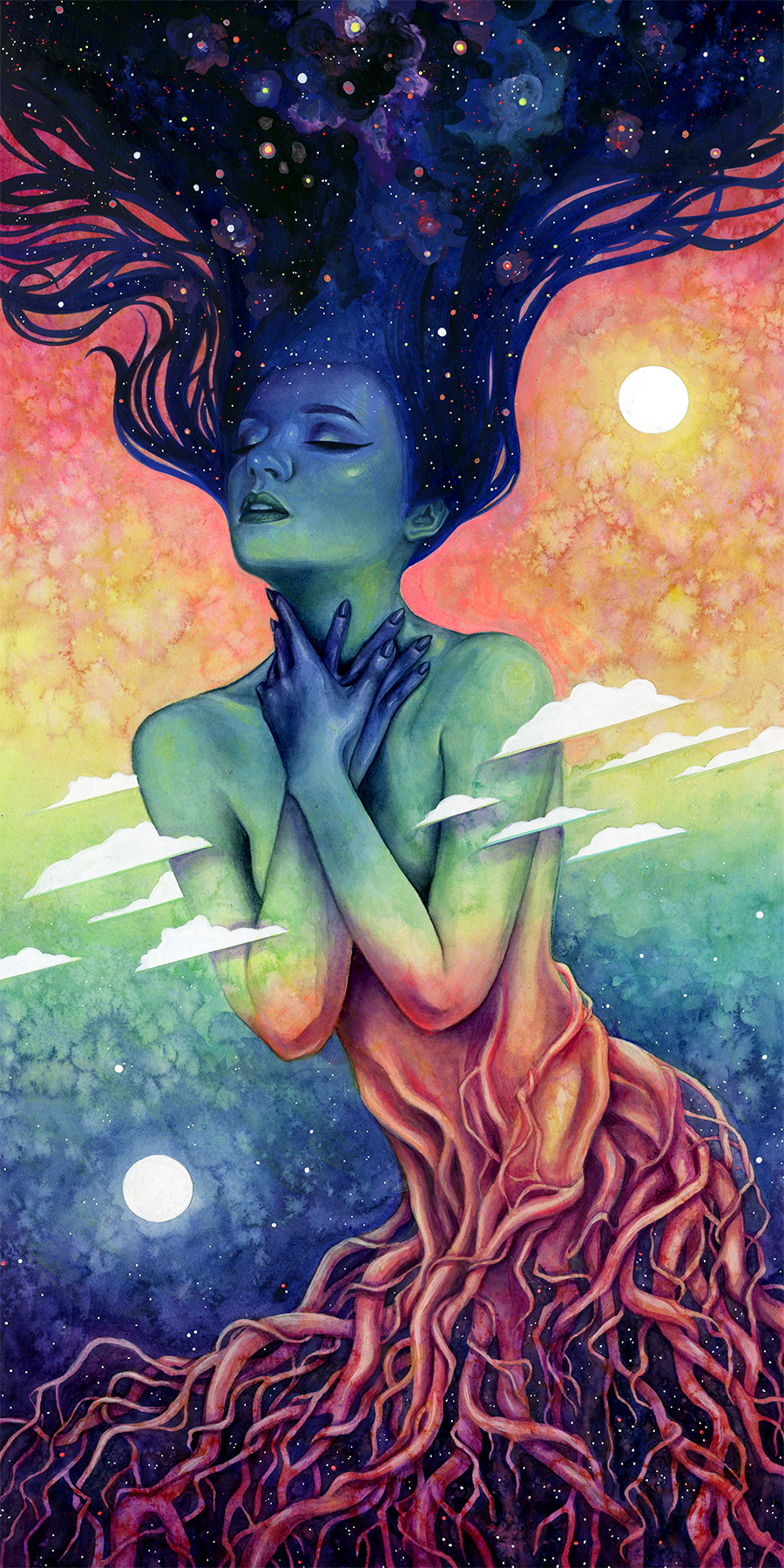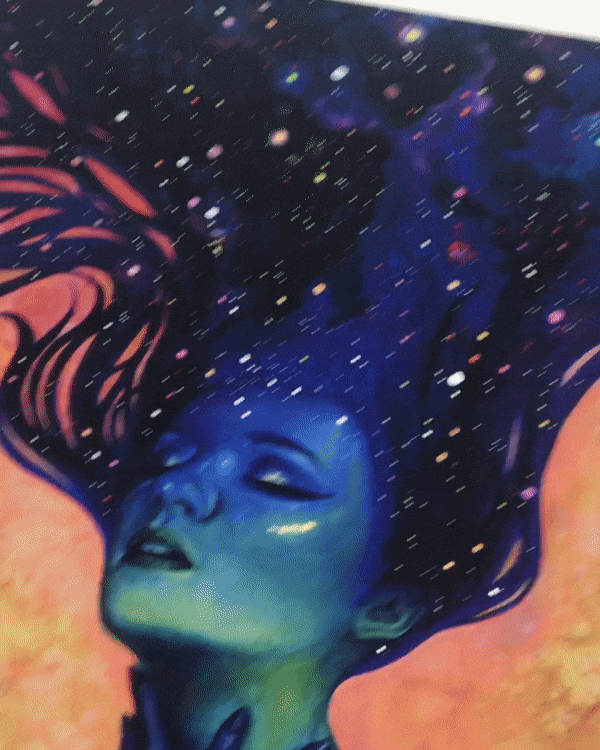 Liminal
"Liminal" was created in 2018 as a part of Kelly's "Anamnesis" series for Arch Enemy Arts. The original painting was created with watercolor, acrylic, and acryla gouache and measures 12" x 24." The original has sold.
The standard open edition of this print measures 12" x 24" with an additional 0.5" white border. It is printed with archival ink on Moab Entrada Rag Bright 300gsm fine art paper
For a little more, you can claim the signed and limited embellished edition of this print. Kelly using pearlescent white and interference orange and green-blue acrylic paints to hand-embellish the sun, moon, clouds, and stars, bringing it to life! The effect is stunning and adds dimension to the print, with each being unique. There are only 20 available in this special embellished edition of "Liminal" and it arrives with a certificate of authenticity.
Please allow up to 3 weeks for order processing.